Looking for A New Home? Check For Mold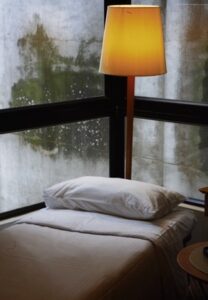 Neighborhood, mortgage rates, location, and infrastructure are not the only things you have to consider while buying a new house. While buying a house, you also need to be sure that it's mold-free.
We are exposed to molds on a daily basis, and they are mostly harmless. Most experts believed that there are 100,000 different types of molds. However, recent studies show that there may be more than 300,000 types of mold in the world.
You might be wondering why looking out for molds while buying your first home is important when they are mostly harmless. Keep in mind that they are harmless unless we are constantly exposed to them.
Not only do they trigger various health conditions, but they are also a major cause of structural damage as well. What's more shocking is that each year, molds destroy more wood than all the fires and termites combined.
Does Presence of Mold Decrease the House's Value?
You might be wondering why people call home restoration companies to run a mold inspection before buying a house. The answer is simple: no one wants a home with molds lurking in the basement. Standard home inspections are not good enough to check if there is mold growing in the house.
Mold affects the appraisal value of the home. In 2001, the value of a luxurious home decreased by more than half because of serious mold infection. Apart from that, you wouldn't be able to get an FHA loan if the FHA appraisal finds a dangerous mold growth in your house. In that case, you will have to call a mold remediation company.
FHA appraisals note if there's mold growing in the house. Along with that, they also note the type of mold and its location.
It's important to call a mold remediation company to run a proper pre-purchase mold inspection to check whether or not molds exist in the house you are considering to buy.
Why Is Buying a House With Mold Considered a Bad Choice?
By now, you already know that the value of the house can decrease by 50% if there is a serious mold infection present in the house. Other than that, there are quite a few reasons why buying a house with mold can do more harm than good.
The primary reason is that constant mold exposure can be really harmful. It can trigger health conditions like asthma, allergies, and sinus infection
In rare cases, it can also cause pneumonia and lung infection
It is also responsible for causing low respiratory tract problems in previously healthy children
It can also make the house stink
Where are Molds Usually Found in the House?
Molds are found everywhere where there's moisture. However, the most common places in a home where a mold is likely to grow are:
Basements, especially if there has been a flood recently
Homes with numerous over-watered plants
Apartments and houses with poor ventilation
Around the drywalls and fabric
Dampness anywhere near the sinks
Around leaking windows, roofs, windows, and pipes
They are also found on paper products such as wood, cardboard, and ceiling tiles
How to Detect Mold Problems in the House You are Considering to Buy?
Ask the Seller
Some states require sellers to disclose any information regarding mold. Keep in mind that their responsibility is not to run a mold inspection on their own. They are only liable to disclose any information they might have.
If you are buying a house in a state where disclosure of information regarding mold is not required, you have to dig out information on your own. You can't just ask a seller if they have mold in the house. Even if you do, they are not legally bound to be truthful.
In this case, you can ask the seller if:
The windows and roof have ever leaked
Any of the pipes have ever burst
The washing machine and other appliances have ever overflooded
The air conditioners ever leaked
Talk to the Agents
In some states, real estate agents are bound to disclose any information regarding the presence of mold. So, get in touch with them to inquire about the presence of mold in the house you are considering to buy.
Get a Pre-Purchase Mold Inspection Done
If you want a 100% guarantee that the house you are buying is not under the attack of mold, consider calling any of the home restoration companies to run a pre-purchase mold inspection. Even if you choose to get a home inspection done, you can ask the inspector regarding the signs of water damage and mold.
Look for it Yourself
Mold is not always visible, but initially, you should try looking out for signs of mold infection on your own. Look for standing water, bubbly paint, weird odor, peeled wallpaper, and dark or colored spots on the wall.
Molds are usually present in bathrooms, basements, and laundry rooms. So, make sure you thoroughly check these rooms out while taking a house tour.
Final Thoughts
Constant exposure to mold can be really dangerous. Not only does the presence of mold affect the value of the house, but it also causes various health problems.
If you don't want to get sick all the time, it's important to get a pre-purchase mold inspection done by 911 Restoration of Norfolk. They offer round-the-clock services to ensure that you stay healthy.