Water Damage and Mold Removal Norfolk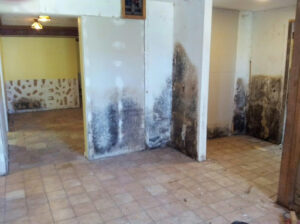 When a pipe bursts and floods the inside of your Norfolk property, or heavy rains cause massive water damage, you need a reliable company who will be there anytime to fix it thoroughly. Fortunately, you can always turn to our team here at 911 Restoration of Norfolk for fast and efficient service.
With our phone lines open 24/7/365, we can easily send a team of our experts straight to your property within 45 minutes of your call.
Because we're locally owned and operated, we know what to expect from our regional climate and what kind of property damage it can cause. That's why our water damage restoration experts are IICRC-certified and fully equipped with everything they'll need to take on all types of natural and manmade disasters.
Thanks to our team's extensive training and experience, our restoration services truly run the gamut. This allows us to take on and repair any water emergency that might occur, such as:
Leaking Appliances

Roof and Ceiling Leaks

Storm Damage

Sewage Backup

Black Water Cleanup

Leaking shower or Faucet

Mold Remediation

Sanitization and Disinfection

Permanent Odor Removal
Whatever services you need, we can guarantee a thoroughly restored home and the utmost professionalism and sensitivity from our entire staff. Call us today to learn more about how we can help you.
Turn to Us For High Quality Water Damage Restoration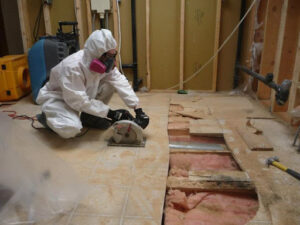 Water damage can happen anywhere at any time, even if you think you've done everything you could to protect your Norfolk property. Sometimes it happens without you even knowing, or you may stumble upon a nasty surprise left by the previous owners. If left untreated, you could be left with a rotting structure and a potentially hazardous mold outbreak.
As soon as you discover any signs of water damage, call 911 Restoration of Norfolk for immediate service.
Our experts will perform a free visual inspection as soon as they arrive at your home or business, followed by an emergency water extraction. Once we dry the affected area completely, we can then better assess the damage and give you a rundown of our restoration process. We then board up the property to keep out the elements and will take in and restore  any items that can be saved.
Our team works fast to fix the source of your water damage, whether it was a leak, burst pipe, or backed-up toilet. We even check for and remove all mold outbreaks that we find, and then completely sanitize and deodorize the area for a truly Fresh Start.
When you call 911 Restoration of Norfolk, you can guarantee 30 years of certified experience and the best resources possible to get your property to better-than-new condition. Contact us as soon as you need our services.
We Don't Stop at Just Restoring Your Norfolk Property
For those of us at 911 Restoration of Norfolk, we aren't satisfied with just restoring your property and calling it a day. We know better than anyone that if your home or business gets destroyed, it upends your whole life. That's why we do whatever we can to bring you some much-needed peace of mind during this trying time.
After we've completely repaired your home or business, we'll show you how to avoid future damage and mold outbreaks. We can also provide preventative maintenance if need be, as well as a free insurance consultation to let you know what your options are and how we can move forward. We haven't done our jobs properly if we aren't certain that you're completely safe.
No matter what just happened, or how long it may take to fix it, know that you don't have to do everything alone. If you experience property damage here in Norfolk and don't know where else to turn, call us at 911 Restoration right away for a truly Fresh Start after any disaster.