Water Damage and Mold Removal Virginia Beach
When you need emergency water damage repair services, even if it's 3am, 911 Restoration of Norfolk can revitalize your Virginia Beach property right away. Thanks to our 24/7/365 availability, we'll be there to help you within 45 minutes of your call. 
Thanks to our locally-based IICRC-certified technicians, we know what to expect from this region's climate and how to restore your property after any natural or man-made disaster. Between heavy rains, flooding, potential hurricanes, and other forms of damage, you have a lot to worry about as a property owner. 
Here at 911 Restoration, we do so much more than just repair property and call it a day. When disasters of any kind upend your life, we want you to know that you can always count on us to make things right again. From keeping up-to-date on our progress to helping you file your insurance claim, we'll be there for you every step of the way.
Call us right away to learn more about our services and how we can give you back your peace of mind.
Providing a Fresh Start For Virginia Beach Property Owners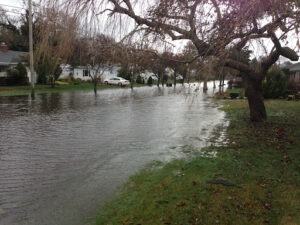 You may have just experienced one of Virginia Beach's many rain storms, and now your ceiling is leaking. Or a pipe might have burst and flooded your basement, leaving you at risk for a huge mold outbreak. No matter how you sustained water damage, you know that you'll have to find a team of true professionals in order to get it fixed.
Once you call 911 Restoration of Norfolk, we'll dispatch a team of experts to your property right away so they can get to work as soon as they arrive. After we completely inspect your property, we then perform emergency water extraction and quick-drying with help from our water vacuums and blow fans. From there, we get to work repairing the source of the damage, and the structure, and even taking in salvageable items to be restored.
Mold grows and spreads rapidly in damp and dark places, and overtime it can wear down the structure and become a potential health hazard. So as we work to repair the damage, we constantly check your home or business for outbreaks and safely remove anything that we find. The more work we can do to prevent further damage from happening in the future, the better off you'll be.
Call us today and let us give you the Fresh Start experience you need.
Professional Services That You Can Trust Any Day at Any Time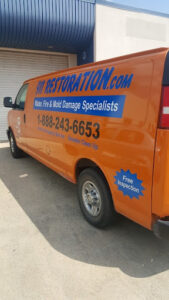 No matter what day it is, or even the time of day, emergencies can happen at any moment. And you'll need all the help you can get in order to fix them quickly and efficiently before things get worse. We at 911 Restoration of Norfolk will do everything we can to repair your property and help you get your life back on track.
After our free inspection, we can arrange an insurance consultation to let you know what's covered and how we can help with the claims process. You'll also be updated regularly on our progress, so you can rest assured that your property is being taken care of. And both our on-site experts and office staff are always on-hand to address all your questions and concerns.
Call 911 Restoration of Norfolk as soon as you spot any signs of water damage, and we'll be there to bring your Virginia Beach home or business back to like-new condition.