Tips for Keeping Your Vacation Home Mold-Free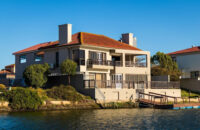 The waterfront city of Norfolk is probably one of the best places to buy a vacation home in Virginia. However, due to the high moisture content in the air, the properties in the area are susceptible to mold growth that may lead to structural damage. If you want to avoid costly repairs, here are some tips for keeping your vacation home mold-free that you may find helpful. 
1. Mold Remediation
Do you suspect mold infestation in your basement or attic? If so, please make sure to call a trusted mold remediation company in the region, such as 911 Restoration of Norfolk, to prevent the hazardous spores from spreading throughout the house. Your timely action will prevent mold from damaging your walls, floors, ceilings, carpets, furniture, and other belongings. 
On the other hand, if you don't contact certified experts to take care of the mold-affected areas, the toxic contaminant will continue to grow in different parts of the house, lowering the indoor air quality and compromising the structural integrity of your property.
Moreover, professional mold remediation would help prevent mold in a vacation home by taking care of water damage and other factors that may multiply harmful spores. 
2. Lower the Humidity Level
Mold grows in damp, dark places where it can feed on organic matter. 
Since most vacation homes are constructed near bodies of water, the high humidity level in the environment plays a significant role in encouraging the spores in the atmosphere to attach to wet surfaces. Research has shown that the ideal indoor humidity levels are between 30% and 60%. As soon as the levels rise above 60%, your house becomes the ideal breeding ground for mold and different types of bacteria.
The best way to counter this problem is by installing a dehumidifier. Placing this appliance in areas with high humidity levels can not only help prevent mold growth in your vacation home but also keep the space smelling clean and fresh during the off-season.
3. Install Ventilation System 
Attics are just as prone to mold infestation as basements. This happens because warm air rises from the house below and gets trapped inside the attic at the top, where it condenses and creates the perfect environment for mold and mildew to thrive. 
Hence, those searching for tips for keeping your vacation home mold-free should consider installing a ventilation system in their attics that will circulate the air to ensure it doesn't become too humid. These ventilation systems typically consist of attic fans and a ridge vent to prevent mold in a vacation home.
4. Invest In Mold-Resistant Materials
Installing water-resistant wallboards and porcelain tiles is ideal for inhibiting mold growth in vacation homes. If there are certain areas inside your property where the humidity levels are comparatively higher, or they are more likely to see mold infestation during potential water leaks, consider installing wallboard under the wooden floors to keep the moisture at bay.
Similarly, you can use porcelain flooring to keep bathrooms mold-free throughout the year. You can also apply specific primers on your bare walls before covering them with a fresh coat of paint to prevent mold growth in your vacation home.
5. Keep the Gutters Clean
Clogged rain gutters are the leading cause of moisture seeping into the walls and foundation of a house. Therefore, please make sure to frequently remove the dirt and debris blocking the gutters and hire a professional service to thoroughly clean and inspect the entire system at least twice a year – preferably in the spring and fall. 
If these gutters are in good working order, they are less likely to direct any rainwater inside the house.  In addition, doing so will keep your house looking clean and well-kempt, adding to its curb appeal and subsequently increasing its market value. 
6. Get Rid of Mold-Prone Items 
If your vacation home remains vacant for a better part of the year, you must take some preemptive measures to ensure mold and mildew don't take over your prized possessions while you are gone. Thus, one of the most effective ways to keep your property mold-free is to throw away any products that may attract toxic spores after you have packed your belongings and locked the doors behind you. 
These items may include dishwashing sponges, hand towels, wooden cutting boards, indoor plants, and air filters. 
Furthermore, if you have carpets or rugs lying around in mold-prone areas of your vacation home, please make sure to roll them up and place them in a dry corner of the property. Otherwise, the porous texture of these floor coverings will provide mold spores with a perfect habitat to grow and colonize without being noticed. 
Call 911 Restoration of Norfolk for Mold Remediation and Removal
If you have noticed signs of mold infestation in your vacation home, please don't hesitate to contact 911 Restoration of Norfolk, VA, by dialing (757) 601-4795. Our team of experts responds to home restoration emergencies 24/7 and will arrive at your doorstep within 45 minutes of your phone call. 
We hope our tips for keeping your vacation home mold-free will help you avoid major repairs and replacements for the unforeseeable future. However, since disaster can strike at any time, it is better to keep up-to-date about our mold removal services and how our professionals can help you overcome any home restoration challenge.